Book Talk: The Rent Collector
27/02/2024-16:00
₪20.00 – ₪30.00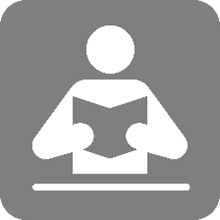 Book Talk – The Rent Collector by Camron Wright

Led by Liz Morley and Marcy Manas
4.00pm Tuesday 27 February 2024
Program on Zoom only
Our Book Talk group meets once a month.
Books are available to borrow from the Gura Family Memorial Library.
 A list of questions is provided in advance to facilitate discussion.
Survival for Ki Lim and Sang Ly is a daily battle at Stung Meanchey, the largest municipal waste dump in all of Cambodia. They make their living scavenging recyclables from the trash. Life would be hard enough without the worry for their chronically ill child, Nisay, and the added expense of medicines that are not working. Just when things seem worst, Sang Ly learns a secret about the bad-tempered rent collector who comes demanding money–a secret that sets in motion a tide that will change the life of everyone it sweeps past.
The Rent Collector is a story of hope, of one woman's journey to save her son and another woman's chance at redemption.
Please register at the Box Office or via ticket option below
Members: NIS 20  
Non-Members: NIS 30
Related Events