Book Talk: The Girl With the Louding Voice
28/05/2024-16:00
₪20.00 – ₪30.00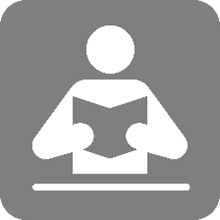 Book Talk – The Girl With the Louding Voice by Abi Daré
Led by Liz Morley and Marcy Manas
4.00pm Tuesday 28 May
Program on Zoom only
Our Book Talk group meets once a month.
Books are available to borrow from the Gura Family Memorial Library.
 A list of questions is provided in advance to facilitate discussion.
All you have are your words.
Adunni is a fourteen-year-old Nigerian girl who knows what she wants: an education. As the only daughter of a broke father, she is a valuable commodity. Removed from school and sold as a third wife to an old man, Adunni's life amounts to this: four goats, two bags of rice, some chickens and a new TV. When unspeakable tragedy swiftly strikes in her new home, she is secretly sold as a domestic servant to a household in the wealthy enclaves of Lagos, where no one will talk about the strange disappearance of her predecessor, Rebecca. No one but Adunni….
As a yielding daughter, a subservient wife, and a powerless servant, fourteen-year-old Adunni is repeatedly told that she is nothing. But Adunni won't be silenced. She is determined to find her voice – in a whisper, in song, in broken English – until she can speak for herself, for the girls like Rebecca who came before, and for all the girls who will follow.
Please register at the Box Office or via ticket option below
Members: NIS 20  
Non-Members: NIS 30
Related Events