Netanya AACI Photo Club
05/09-15:00
₪25.00 – ₪35.00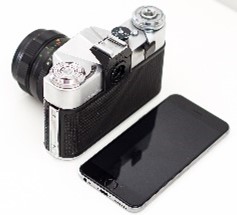 Netanya AACI Photo Club
With Therese Berkowitz
3.00pm Tuesday 5 September
The Netanya AACI Photo Club continues to explore the art of photography. Our goal is to flex our creative muscles as we respond each month to a specific theme and shoot and submit our image for critique, learning, growing from each other and cultivating our creative process through shared experiences and discoveries.
No prior knowledge, experience or special equipment is required, just an interest in photography and the motivation to improve our skills and challenge our thinking.
Using basic phone app photo editing tools, we explore techniques for framing, composition, balance and light. At the end of the year, we will curate an exhibit of our work for display in the Social Hall.
About the instructor: Therese Berkowitz
After more than three decades in advertising as an illustrator, graphic designer and award-winning Creative Director, Therese embarked on a second career as a high school art educator, teaching Advanced Placement Photography and Graphic Arts.
She also served as the Faculty Advisor for the annual Literature and Arts publication, receiving the First Place National Scholastic Publications Award each year until her retirement to Netanya in 2017 to join her children in Israel.
Therese continues to freelance as a designer and illustrator. She holds degrees in Fashion Illustration and Fine Arts/Mixed Media and an M.A. in Art Education.
Please register at Box Office or via tickets below
Please note: online registration closes at 12:00pm on the day of the event
Members NIS 25
Non-members NIS 35
Related Events