Book Talk Led by Liz Morley
27/12/2022-11:00 am
₪20.00 – ₪30.00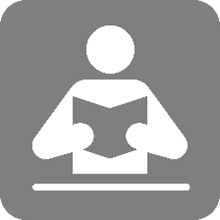 Book Talk
Led by Liz Morley
11.00am Tuesday 27 December
Program on Zoom only
Our Book Talk group meets once a month.
A list of questions is provided in advance to facilitate discussion.
All books are available to borrow from the Gura Family Memorial Library.
Our December book choice is The Murmur of Bees by Sofia Segovia.
This is a story, set against the backdrop of the Mexican Revolution and the devastating influenza of 1918, about a mysterious child with the power to change a family's history in a country on the verge of revolution. From the day that old Nana Reja found a baby abandoned under a bridge, the life of a small Mexican town forever changed.  Disfigured and covered in a blanket of bees, little Simonopio is for some locals the stuff of superstition, a child kissed by the devil, but he is welcomed by landowners Francisco and Beatriz Morales who adopt him and care for him as if he were their own. As he grows up, he becomes a cause for wonder to the Morales family because when the uncannily gifted child closes his eyes, he can see what no one else can – visions of all that's yet to come, both beautiful and dangerous.
Future book talk dates and books:
11.00am Tuesday 31 January
Horse by Geraldine Brooks
11.00am Tuesday 28 February
Bridal Chair by Gloria Goldreich
Please register at the Box Office
Members: NIS 20      
Non-Members: NIS 30
Related Events