Book Talk: The Foundling
27/06-11:00
₪20.00 – ₪30.00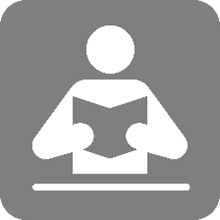 Book Talk
Led by Liz Morley
11.00am Tuesday 27  June
Program on Zoom only
Our Book Talk group meets once a month.
Books are available to borrow from the Gura Family Memorial Library.
 A list of questions is provided in advance to facilitate discussion.
Our June book choice is The Foundling by Ann Leary. From the New York Times bestselling author of The Good House, this is the story of two friends, raised in the same orphanage, whose loyalty is put to the ultimate test when they meet years later at a controversial institution — one as an employee, the other an inmate.
It's 1927 and 18-year-old Mary Engle is hired to work as a secretary at a remote but scenic institution for mentally disabled women. Soon after she's hired, Mary learns that a girl from her childhood orphanage is one of the inmates. Mary remembers Lillian as a beautiful free spirit with a sometimes tempestuous side. Could she be mentally disabled? When Lillian begs Mary to help her escape, alleging the asylum is not what it seems, Mary is faced with a terrible choice. Should she trust her troubled friend with whom she shares a dark childhood secret? Mary's decision triggers a hair-raising sequence of events with life-altering consequences for all.
Inspired by a true story about the author's grandmother, The Foundling offers a rare look at a shocking chapter of American history. This gripping page-turner will have readers on the edge of their seats right up to the stunning last page…asking themselves, "Did this really happen here?"
Please register at the Box Office or via ticket option below
Members: NIS 20  
Non-Members: NIS 30
Related Events