Book Talk: Lessons in Chemistry – Led by Liz Morley
28/03-11:00 am
₪20.00 – ₪30.00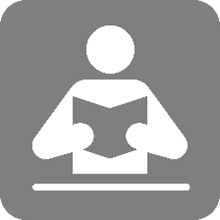 Book Talk
Led by Liz Morley
11.00am Tuesday 28 March
Program on Zoom only
Our Book Talk group meets once a month.
Books are available to borrow from the Gura Family Memorial Library.
Our March book choice is Lessons in Chemistry by Bonnie Garmus.  Chemist Elizabeth Zott's all-male team at Hastings Research Institute takes a very unscientific view of equality, apart from Calvin Evans who falls in love with her mind. A few years later Elizabeth finds herself not only a single mother but the reluctant star of America's most beloved cooking show and her cooking approach proves revolutionary. She isn't just teaching women to cook, she's daring them to change the status quo.
Please register at the Box Office
Members: NIS 20  
Non-Members: NIS 30