Book Talk: The Music of Bees
28/11-16:00
₪20.00 – ₪30.00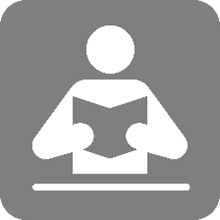 Book Talk – The Music of Bees by Eileen Garvin

Led by Liz Morley and Marcy Manas
4.00pm Tuesday 28 November (NOTE PERMANENT NEW TIME!)
Program on Zoom only
Our Book Talk group meets once a month.
Books are available to borrow from the Gura Family Memorial Library.
 A list of questions is provided in advance to facilitate discussion.
A heartwarming debut novel following three lonely strangers in a rural Oregon town,
each working through grief and life's curveballs, who are brought together by
happenstance on a local honeybee farm where they find surprising friendship, healing–
and maybe even a second chance–just when they least expect it.
Forty-four-year-old Alice Holtzman is stuck in a dead-end job, bereft of family, and now
reeling from the unexpected death of her husband. Alice has begun having panic
attacks whenever she thinks about how her life hasn't turned out the way she dreamed.
Even the beloved honeybees she raises in her spare time aren't helping her feel better
these days.
Beautifully moving, warm, and uplifting, The Music of Bees is about the power of
friendship, compassion in the face of loss, and finding the courage to start over (at any
age) when things don't turn out the way you expect.
Please register at the Box Office or via ticket option below
Members: NIS 20  
Non-Members: NIS 30
Related Events