Book Talk: Horse – Led by Liz Morley
31/01-12:00 pm
₪20.00 – ₪30.00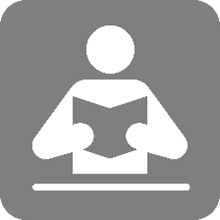 Book Talk – Horse
Led by Liz Morley
12.00pm (this month only) Tuesday 31 January
Program on Zoom only
Our Book Talk group meets once a month.
A list of questions is provided in advance to facilitate discussion.
All books are available to borrow from the Gura Family Memorial Library.
Our January book choice is Horse by Geraldine Brooks. Based on the remarkable true story of the record-breaking thoroughbred Lexington, Horse is a novel of art and science, love and obsession, and our unfinished reckoning with racism.
Kentucky, 1850. An enslaved groom named Jarret and a bay foal forge a bond of understanding that will carry the horse to record-setting victories across the South. When the nation erupts in civil war, an itinerant young artist who has made his name with paintings of the racehorse takes up arms for the Union.
New York City, 1954. Martha Jackson, a gallery owner celebrated for taking risks on edgy contemporary painters, becomes obsessed with a nineteenth-century equestrian oil painting of mysterious provenance.
Washington, DC, 2019. Jess, a Smithsonian scientist from Australia, and Theo, a Nigerian-American art historian, find themselves unexpectedly connected through their shared interest in the horse.
Future book talk dates and books:
11.00am Tuesday 28 February
Bridal Chair by Gloria Goldreich
11.00am Tuesday 28 March
Lessons in Chemistry by Bonnie Garmus
Please register at the Box Office
Members: NIS 20   Non-members: NIS 30
Related Events